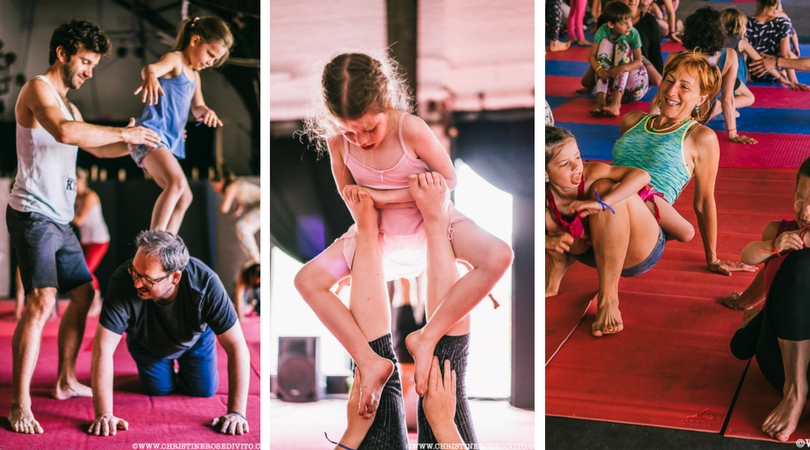 Family AcroYoga
Family AcroYoga is the practice of AcroYoga with children and their parents (or an adult friend/family member). Yoga, acrobatics and thai massage come together to offer a world of possibilities for families to play, bond, connect with their bodies and take care of each other.
Family AcroYoga creates bonding through movement, playfulness and joy. With the practice of these disciplines we aim to help develop confidence, trust in each other, and to teach communication skills that everyone can apply within their own family inside and outside of class.
We believe everyone can fly! As AcroYoga Teachers we developed Family AcroYoga to stimulate playfulness and bonding and clear communication with the joy of physical movement for small families or large mixed age group settings.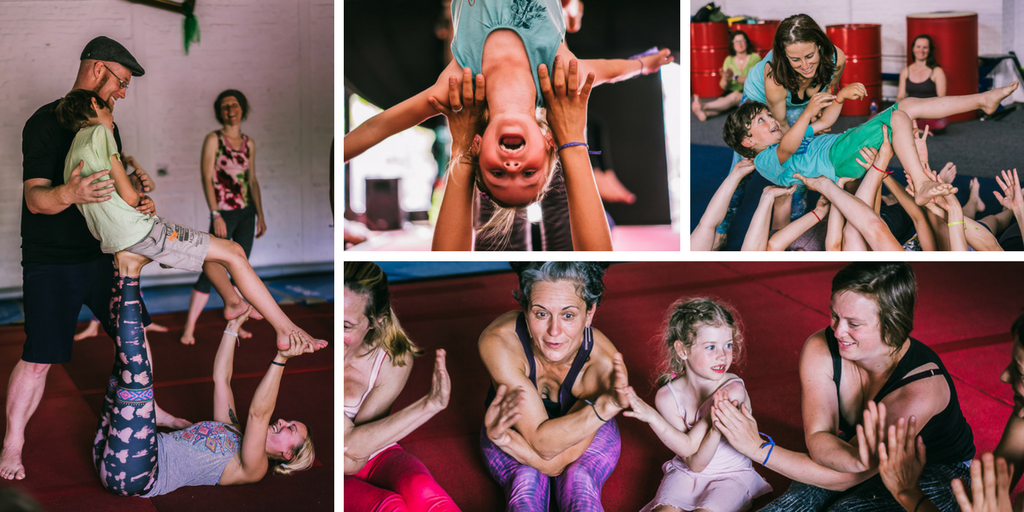 The Team
Esther, Tatjana and Mireia are three certified Acroyoga teachers that each in their own way and in own area started to teach AcroYoga to families, developing their own style and practice. In 2016 they came together to write a manual about the Family AcroYoga practice. Their diversity has been very valuable, realizing the more ways and styles they learn the richer the Family AcroYoga practice will be. In June 2017 the trio taught the first Family AcroYoga teacher training in the world.
In 2018 Cecilie Hyltén-Cavallius, how has been developing Family Acroyoga in Denmark for years, joined the team as a guest teacher. Now Cecilie is a part of the teaching team of family acroyoga.
Now there are 40 more Family Acroyoga teachers spread out over the world.