WHO WE ARE
Esther, Tatjana, and Mireia are certified Acroyoga teachers that each in their own way and in own area started to teach AcroYoga to families, developing their own style and practice.
In 2016 Esther shared her dream of having a strong AcroYoga family community with Tatjana and Mireia and they both took on the vision of training other teachers in the art of AcroYoga for Families. Their dedication throughout the years and the love for the practice brought them to create the first European Family AcroYoga teacher training for June 2017.
In 2018 Cecilie, an experienced family acroyoga teacher and physiotherapist, joined the teaching team to share her experience and knowledge and to further develop the teacher training content. Their diversity has been very valuable, realising the more ways and styles they learn the richer the Family AcroYoga practice will be.
By 2019 we have taught together three international teacher trainings and there are more than 40 certified Family Acroyoga teachers spread out over the world. For 2020 there are three more teacher trainings, several retreats and many workshops in the planning.
OUR VISION:
We believe everyone can fly and we want to make it a reality! Together we have developed Family AcroYoga to stimulate playfulness, bonding & clear communication. These tools can combine the joy of physical movement for small families or large mixed age groups.
A unique combination of yoga, acrobatic flying, massage and games, Family AcroYoga enhances physical awareness & self-confidence by engaging with children and parent's natural energies. Our vision for Family AcroYoga is to nurture the existing communities and connect teachers and practitioners around the world.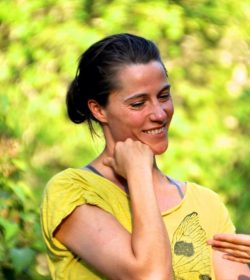 CECILIE HYLTEN-CAVALLIUS
København
ESTHER HERTOG
Amsterdam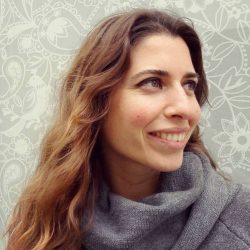 MIREIA CASTELLSAGUÉ
Barcelona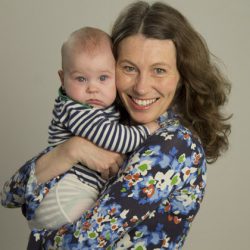 TATJANA T'FELT
København